EUPATI Sustaining Partners
EUPATI is a public-private partnership composed by a collaborative multi-stakeholder representing patient organisations, not-for-profit, pharmaceutical industry and academic institutions. EUPATI's strength is its community of dedicated and committed organisations and individuals who believe in its mission to support quality patient engagement through education. The partners' list is continuously updated as new partners join.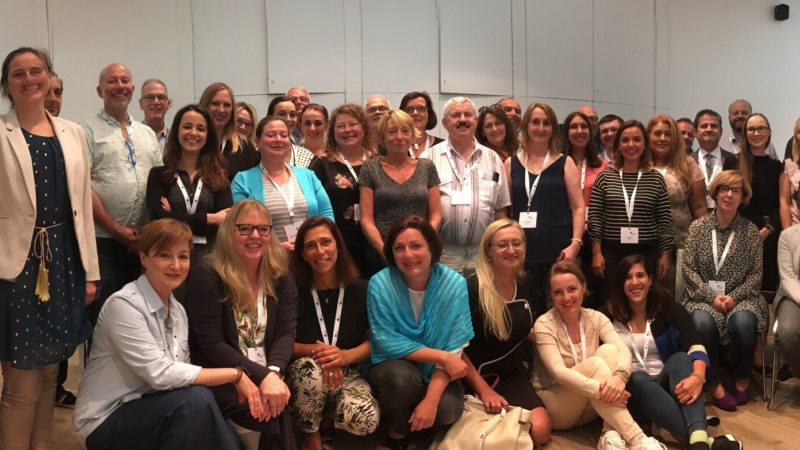 EUPATI Alumni
The EUPATI Patient Expert Training Course graduates form the EUPATI Alumni, which is to encompass over 200 individuals by 2021. The Alumni represents different countries and disease areas and has demonstrated expert-level knowledge and understanding of the medicines R&D process. The Alumni is active in e.g. patient organisations and providing advice to industry, regulator and HTA partners. The Alumni is also engaged in producing and reviewing new course and toolbox content for EUPATI.
Friends of EUPATI
An important number of individuals have contributed to EUPATI in different capacities since its launch. These individuals are highly valued by EUPATI as they have committed their time and expertise for the benefit of our shared vision. The group includes e.g.:
Former Consortium Partners (incl. former Steering Group Members)
Former Ethics Panel Members
Former Secretariat staff
Non-Consortium Contributors
Advisors
Collaboration with other initiatives
EUPATI maintains several important partnerships with external actors in the patient engagement field. Some of these are listed below. In addition, EUPATI has close partnerships with national health councils and regulatory agencies (including the European Medicines Agency, EMA). EU-associated organisations, providing the opportunity for funding, such as IMI and EIT, are additional key partners for EUPATI.
European Patients' Forum (EPF)
Patient Focused Medicines Development (PFMD)
Patvocates
WPP Health Practice
EFPIA Patient Think Tank
Testimonials from our partners
During the Patient Engagement Open Forum 2019, Lasse Funch Jacobsen from LEO Pharma has talk.ed about the advantages of being an EUPATI Sustaining Partner, the importance of Patient Education for industry and the benefits in engaging with a solid and experience public-private partnership like EUPATI.
For more information about EUPATI and on how to join this partnership, please visit contact us here.