Need to improve your skills?
EUPATI Learning Lab is our training portfolio for academia and industry members looking to upskill in the area of patient engagement. Check out our portfolio below and advance your learning today.
Our portfolio
Explore and choose the right training course for you
EUPATI FUNDAMENTALS

Learn the basics of patient engagement

EUPATI ESSENTIALS

Take your learning to the next level

EUPATI CUSTOMISED

Let us personalise your training
Who
These trainings are designed for those working in

Benefits
Designed with you in mind

Our impact
1100

+

115

+
Training calendar 2023
EUPATI Fundamentals and EUPATI Essentials dates are now available for advance booking. Don't miss your chance to secure your spot today!
EUPATI Essentials

EUPATI Fundamentals

EUPATI Essentials (M1)

EUPATI Fundamentals

EUPATI Essentials (M2)
Our trainers
"Inês Alves is an EUPATI Fellow since 2016, member of the EUPATI Faculty and the vice-president of EUPATI Portugal and member of the Committee for Orphan Medicinal products at the EMA. Founder and president of ANDO Portugal, has been dedicated to advocacy and patient participation and involvement in R&D in skeletal dysplasias since 2014. Currently in a Ph.D. programme in Human Kinetics at Évora University, is a researcher at the Comprehensive Health Research Center- CHRC."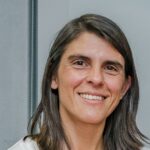 Inês Alves
"Tamás Bereczky has been active in EUPATI since 2014, leading the development of training and content of EUPATI (until April 2020). He holds a PhD in Social Psychology and has extensive expertise in training and educational methods, practical training, and research methodology. Tamás is engaged in both the theory and practice of patient involvement and patient education."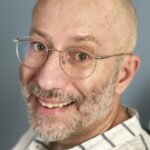 Tamás Bereczky
"Jan Geissler is the founder and CEO of Patvocates. He also was the Director of EUPATI. As a patient advocate, he co-founded the patient organisations LeukaNET, WECAN, CML Advocates Network, Acute Leukemia Advocates Network and ECPC. Jan represents patients in committees of EU projects and medical societies and is a member of an ethics committee."
Jan Geissler
"Ingrid Klingmann is a physician with a specialisation in general medicine, clinical pharmacology and pharmaceutical medicine. She has 30+ years of experience in developing new treatments from different perspectives in clinical development strategy, methodology and operations, ethical aspects, regulatory affairs and quality standards like Good Clinical Practice. A patient herself, she has also been working for 20 years on patient involvement through various infrastructures."
Ingrid Klingmann
"Jana Popova is the EUPATI Patient Engagement Training Coordinator and has been active as a patient advocate since 2006, coming from the rare diseases field. She also has a PhD in media and digital communications and has extensive experience in patient engagement and training methods."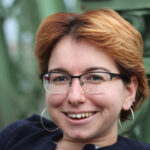 Jana Popova
"Anke-Peggy is the founder of Health Outcomes Strategies GmbH (www.health-os.com). Her expertise is the value of healthcare products and policy decisions related to healthcare products, reimbursement strategies, outcomes research and health economics, health technology assessment processes, payer interactions, product / device / service synergies, and the patient perspective."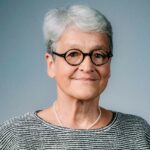 Anke-Peggy Holtorf
"Karen Facey is an independent consultant on matters related to HTA. In 2017 Karen established a new HTA body in Wales with innovative patient involvement processes and led publication of the book on Patient Involvement in HTA.She sits on the non- medicines HTA committee in Scotland and has a particular interest in the appraisal of rare disease treatments. She founded the HTA International Interest Group for Patient and Citizen Involvement."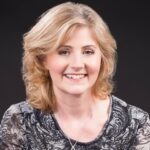 Karen Facey
Patient engagement trainings brochure