Why help us?
As a non-profit foundation we rely on donations to achieve our mission. By supporting EUPATI, you help us change the role patients play in medicines R&D. With your support, we can provide information, expert education and training and harness the power of our global network for change. As a result, patients can be recognized, valued and trusted as equal partners, providing better outcomes for all.
Donate
Support EUPATI
Together we can take patient engagement to the next level. Explore in detail why EUPATI needs your support and how you can help today.
Read more
How you can help
There are lots of ways you can support EUPATI. Every act, no matter how small, can make a difference to support our global mission.
FOR YOU AS AN ORGANISATION
Join our partnership

Together we can change the future of patient engagement

Sponsor

Sponsor a patient through our EUPATI Patient Expert Scholarship Programme
FOR YOU AS AN INDIVIDUAL
Donate

Support us with a regular or one-off donation today

Volunteer

We rely on volunteers who generously give their time and expertise

Donate in memory

Pay tribute to a family member, friend or loved one by donating today

Leave a gift in your will

Remember EUPATI in your will, giving the gift of education for generations to come
Where your money goes
As a public-private partnership we rely on fundraising to support our mission. Each year we need to raise over €1,000,000 to ensure we can continue to change the face of patient engagement through education.
Training new patient experts

Developing new training content

Independent information on medicines R&D

Translating toolbox to 14 languages

Developing EUPATI Open Classroom

Connecting patients and researchers

Supporting the team behind the mission

Communicating EUPATI's vision & mission

Supporting EUPATI's 24 National Platforms
Testimonials
"This course has been crucial to my advocacy work. It has strengthened my voice. I can now take complex medical information and present it so that the patient can understand and feel clear about where they stand in the drug development process"
Rachel Lynch
EUPATI Fellow, FibroIreland
"A capacity building experience equal to none. This course was developed by the patients for the patients, with the professional assistance of academia, industry and regulators. A  great example of patient centricity in action."
Šarūnas Narbutas
EUPATI Fellow, Lithuanian Cancer Patient Coalition (POLA)
"The EUPATI course has harnessed the skills I needed to play an effective and active part in Research & Development with confidence. The EUPATI course has allowed me to network with others in Europe who want to strengthen the patients voice."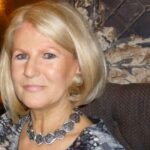 Margaret McDonald
EUPATI Fellow, Healthcare Improvement Scotland
"I believe that patient engagement will lead to patient empowerment and will remain one of the major driving forces for transformational change in healthcare. EUPATI is a real inspiration and practical lesson for my future work as a patient advocate."
Joanna Robaczewska
EUPATI Fellow, Collegium Medicum UMK, Poland
"I would like to work with stakeholders to bring patients closer to research. The EUPATI course helped me understand the process of research and how patients can contribute to research. I wish that all patients could benefit from the knowledge that I am acquiring from EUPATI."
Stefano Mazzariol
EUPATI Fellow, Parent Project Onlus, Italy
"EUPATI is a ground-breaking, practice-changing health innovation. It inspires a brand new mentality, a unifying equitable health vision. Far beyond a multidisciplinary training course, it is a stimulating experience of good insights, practices and people in action."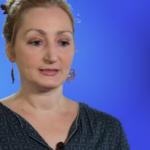 Victoria Fonsou
EUPATI Fellow, Cancer-Led Patient Activist, Greece
You are changing the future
Knowledge is power and education is the key. Thanks to the generous support from people like you, we can provide expert education and training to those who wish to change the future. In this way, you help to change lives and the world around us for the better.